ZUIUN  Kirituke Special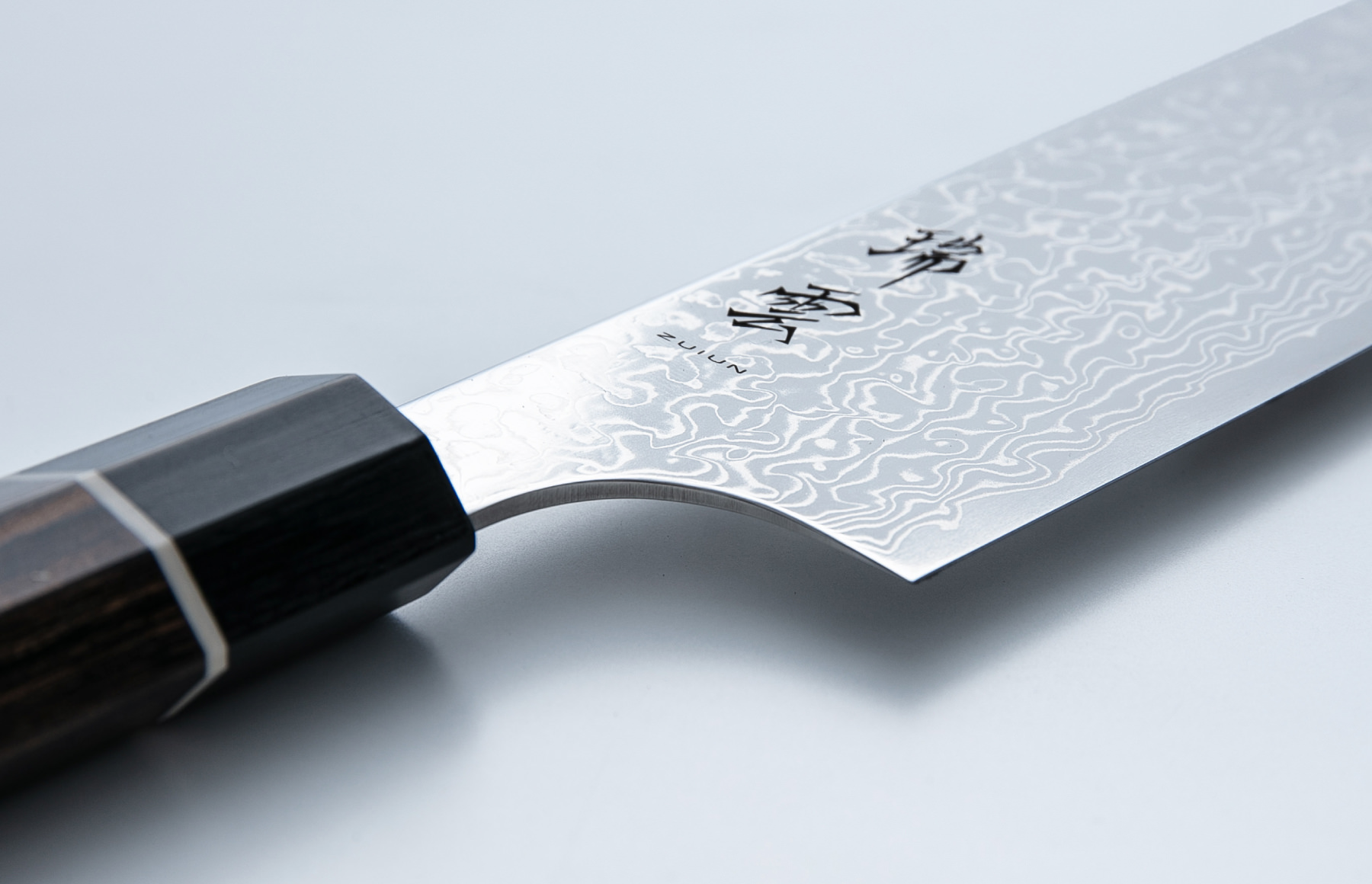 Seki Kanetsugu was founded in 1918 by Matsujiro Kawamura, the first president who is the descendant of the Japanese sword maker "Kanetsugu"
We developed "Zuiun" which became the 100th anniversary model using the traditional technique of the swordsmith and a high technology.
ZUIUN Kirituke Special : MultiPurpose Kinife
ZUIUN Kirituke Special is a hybrid kitchen knife that combines the functions of thin blade knives and knot blade knives.
By making the blade double-edged rather than single-edged, the blade goes straight into the food. It is possible to use it widely without choosing meat, fish, vegetables and other ingredients
It is also suitable for cooking using the tip of knife blade such as decorative objects.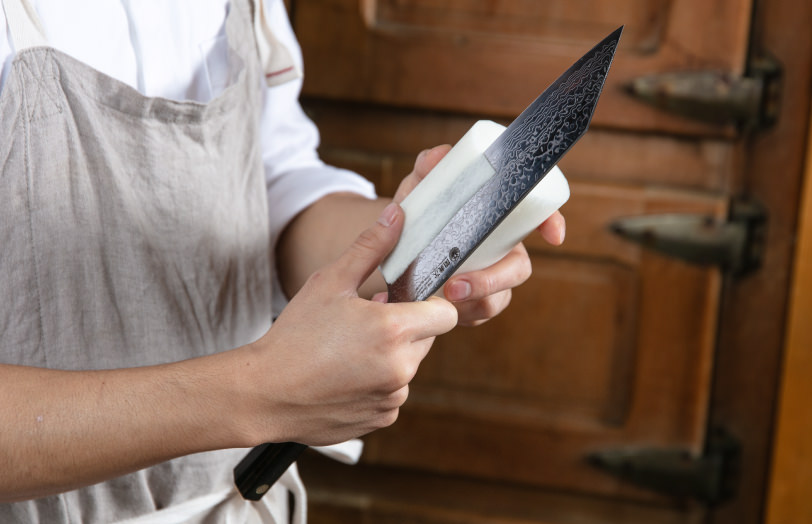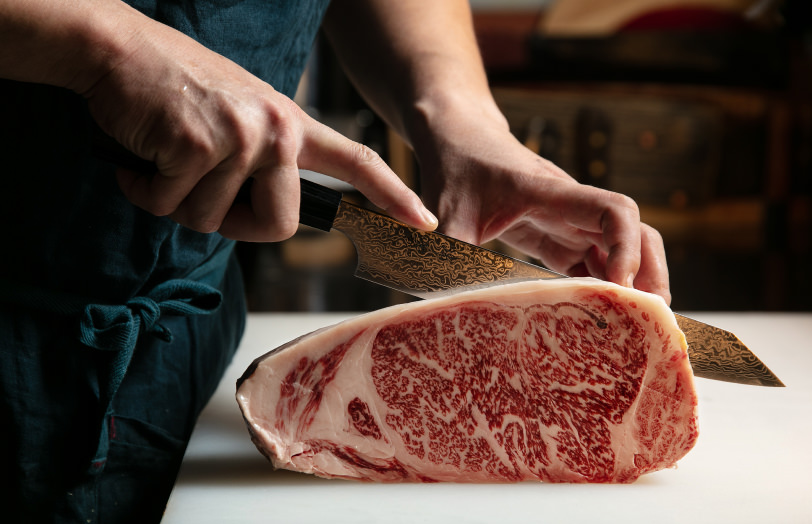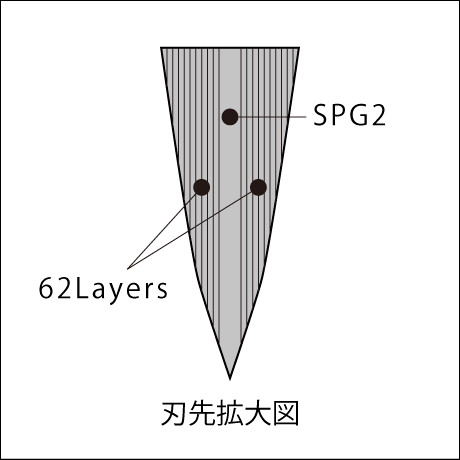 Blade material : SPG2 "Damascus steel"
SPG2 "Damascus steel", is used for the blade material, with the beautiful patterns standing out. The core material, SPG2 (also known as powder stainless high-speed steel) excels in the four major conditions for a blade: "high level of hardness, high level of toughness, abrasion resistance and corrosion resistance".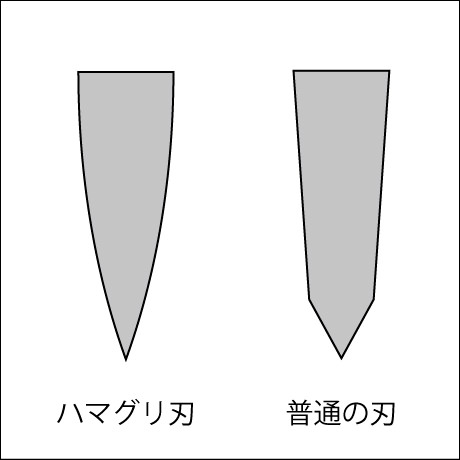 Sharpness : Hamaguriha (Convex edge)
The excellent cutlery steel has a hamaguriba finish, which is the shape of Japanese swords. As such, perfect sharpness, as well as the durability of said sharpness, is guaranteed.
Heat treatment : Sub-zero process
Sub-zero process, which is a special treatment to quench to -70 ° C or below , gives high hardness and toughness, achieving " Not to break, not to bend, good cutting performance".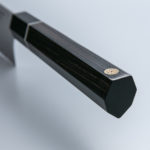 Handle material : Laminated reinforced wood
Laminated reinforced wood with seven corners is used for the handle material, and it has a stylish design finish that is easy to grip and has a feeling of Japanese ambiance.
Perfect for gift
It is in a paulownia box that has a high-quality feel. In Buddhism, "Zuiun" means a cloud that appears as a good omen, a fitting name for the 100th-anniversary knife model, and it will also make the perfect gift.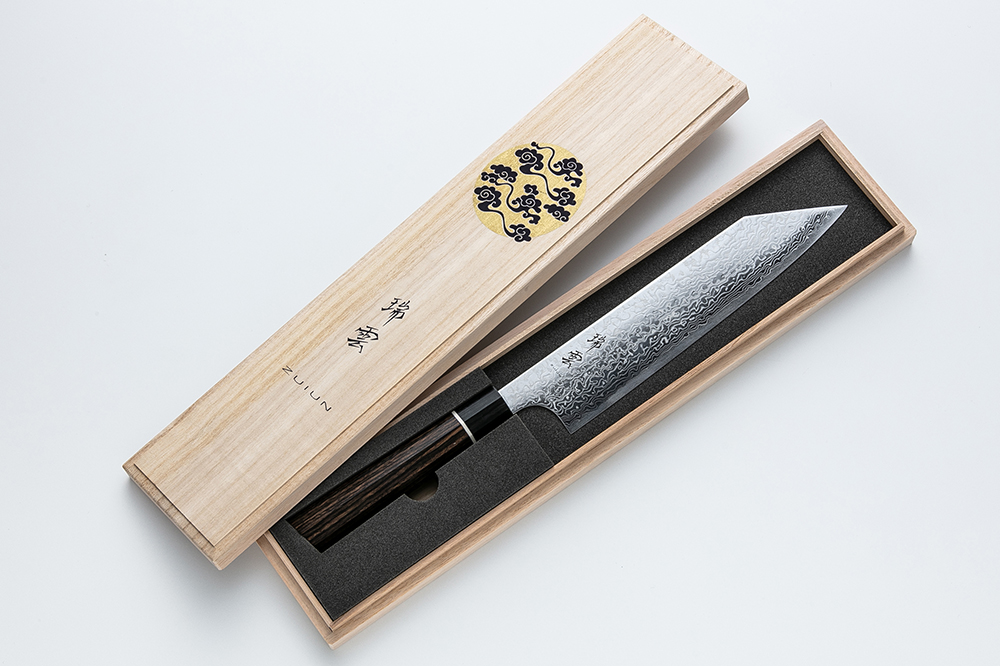 option : sheath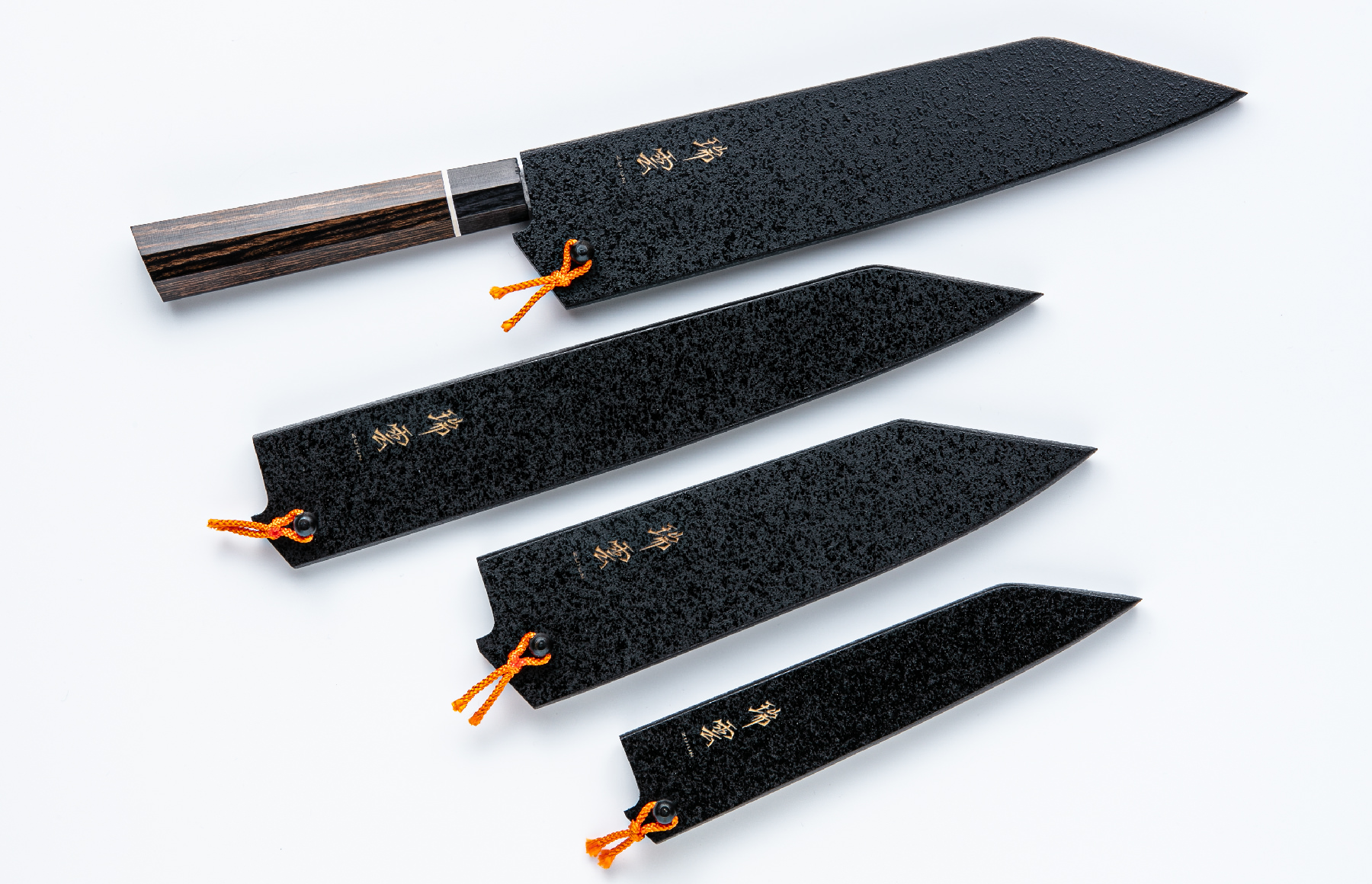 ZUIUN
Kirituke Special Line-up
Blade SPG2 "Damascus steel"
Handle aminated reinforced wood

Utility knife 150mm[ 9302]

Santoku knife 180mm[ 9303 ]

Chef's knife 210mm[ 9305 ]

Slicing knife 240mm[ 9309 ]
ZUIUN sheath
Line-up

Utility knife 150mm sheath[ 9352]

Santoku knife 180mm sheath[ 9353 ]

Chef's knife 210mm sheath[ 9355 ]

Slicing knife 240mm sheath[ 9359 ]