PRO·M
Integrated kitchen knife with rim
PRO·M

Integrated kitchen knife with rim
PRO·M Integrated kitchen knife with rim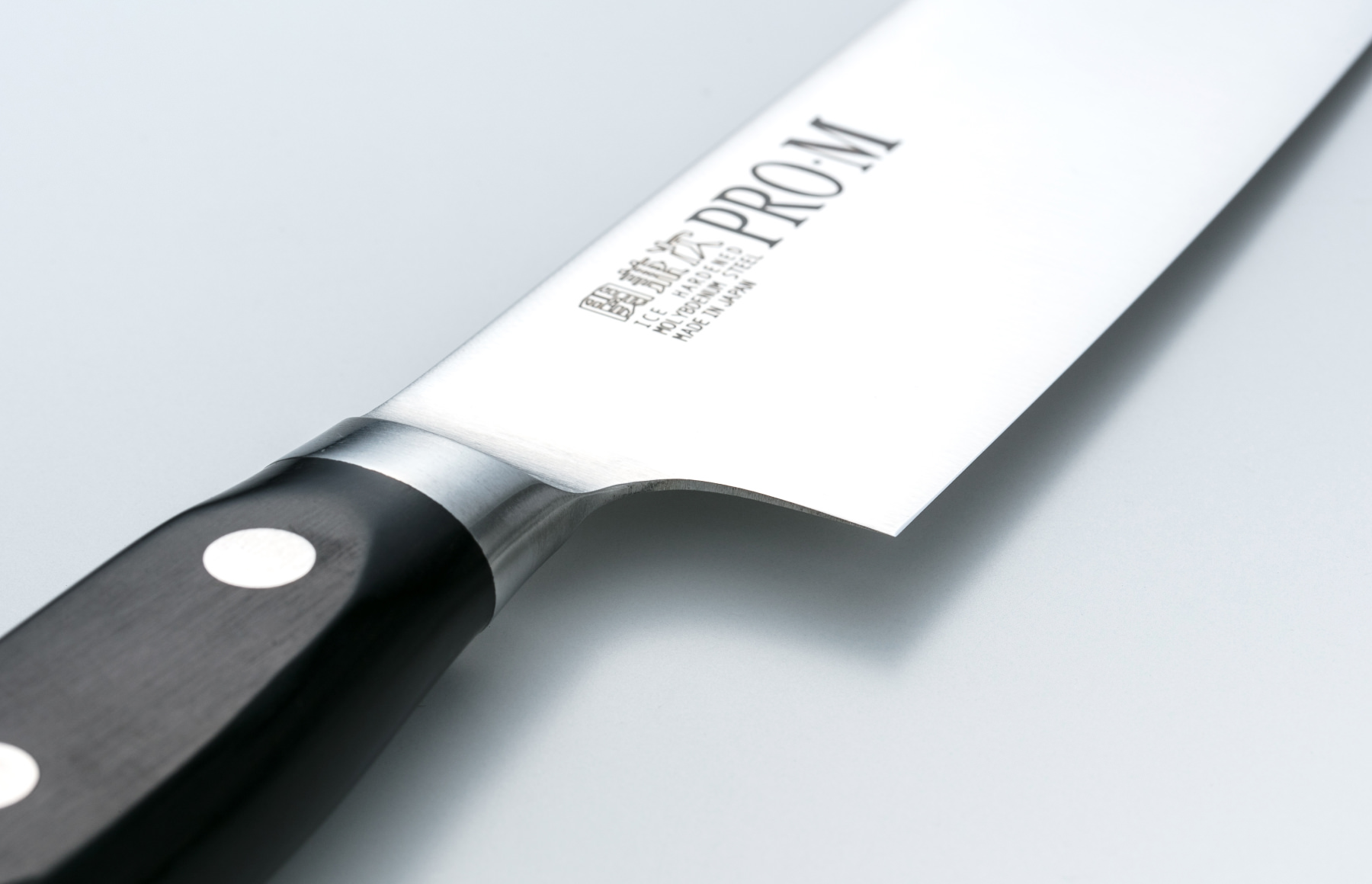 This is mainly for professionals. Designed along Ergonomics so you won't feel tired if you use it for hours, and its rounded form gives you soft impression. It's finished integrated with the elegant line from the blaze to the handle. Since the sword guard and the blade were integrated, you don't have to worry about water rust.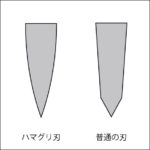 Sharpness: Clam-edged blade of Japanese katana
We finishes knife to clam-edged like Japanese katana. This ensures its sharpness and substantivity. And also makes easy to resharpen it.
Heat treatment: Sub-zero process
Sub-zero process is the special treatment to make knife so hard and tough enough to be unbending and sharp by cooling it to less than minus seventy degrees.
Safety : Tough
We used a couple of different metal to integrate the blade and the handle by special welding. So its joint point won't get shocked or break easily.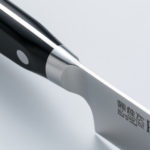 Cleanliness: Integrated kitchen knife with the rimElegant and natural style. We added eco material firmed with resin on the handle. This material can proof better than existing strengthened wood when sterilized by boiling or in a dishwasher. Integrating the rim with the blade, no crack exists between the handle and the blade, which means that water etc. never soak into. While existing knives use metal parts inside the handle and it's likely to rust soon, 18-8 stainless on PRO・M won't go bad so fast.
PRO·M
Integrated kitchen knife with rim
Blade Molybdenum stainless steel
Handle Black laminated strengthened wood
Utility knife 130mm[ 7001 ]

Utility knife 150mm[ 7002 ]

Santoku knife 170mm[ 7003 ]

Chef's knife 180mm[ 7004 ]

Chef's knife 210mm[ 7005 ]

Chef's knife 240mm[ 7006 ]

Chef's knife 270mm[ 7007 ]

Boning knife 145mm[ 7008 ]

Slicing knife 240mm[ 7009 ]