PRO·J
Hammer-eye forged blade
PRO·J

Hammer-eye forged blade
PRO·J Hammer-eye forged blade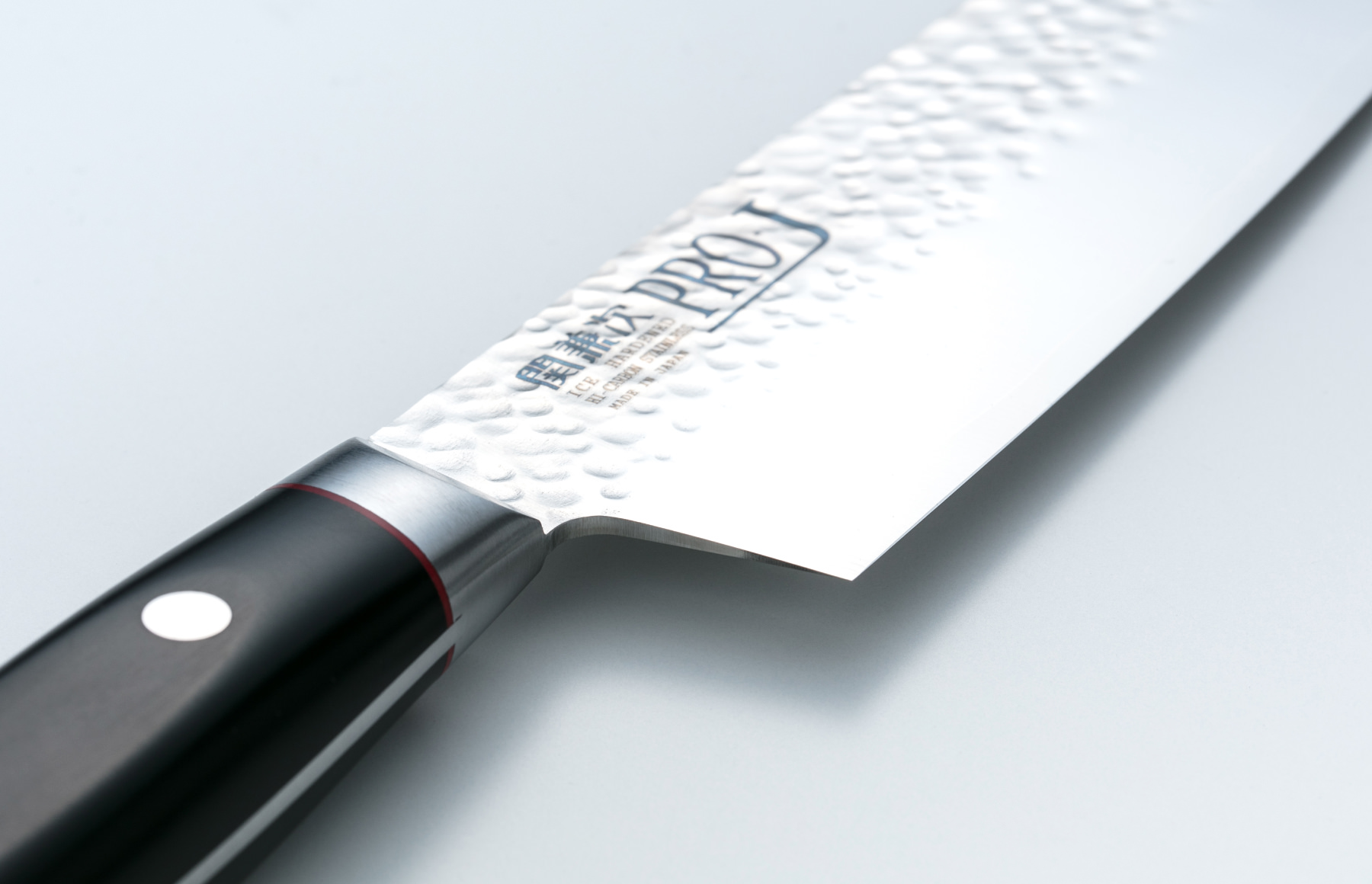 We combined the beautiful hammer-eye forged blade process with an elegant contour line on Japanese straight-line form. Made in accordance toergonomics, it can be handled easily.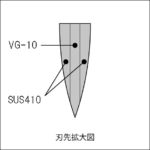 Blade materials: Beautiful hammer-eye forged blade
We added VG-10 into the core part, which consists of a high-class knife steel containing Cobalt, and covered it with SUS410 to prevent the three-layered steel from bending. On the surface we created a beautiful hammer-eye forged blade pattern.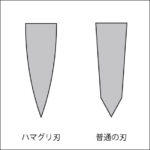 Sharpness: Clam-edged blade of Japanese katana
The knife was created have be clam-edged like a Japanese katana. This not only gives it samurai sword like sharpness and durability, but the style is also easy to re-sharpen when it dulls.
Heat treatment: Sub-zero process
Sub-zero process is a special treatment to increase the knife's durability to be unbending and sharp by cooling it to negative seventy degrees Celsius or negative ninety-four degrees Fahrenheit.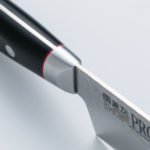 Handle materials: Paper Micarta
We used paper micarta for the handle. It is made of sliced paper that has been infiltrated and overlaid with resin, so you can feel the comfortable touch and strength. There is also a painted red resin pointed line between the metal sword guard and the handle.
Cleanliness: Integrated kitchen knife with the rim
Integrating the rim within the blade, so no crack exists between the handle and the blade, means that water never soaks into it. While existing knives use metal parts inside the handle and it's likely to rust sooner, Saiun is made of stainless steel so it won't rust as easily.
PRO·J
Hammer-eye forged blade Line up
Blade Three-layer steel of VG-10
Handle Paper Micarta

Utility knife 120mm[ 6001 ]

UtilityUtility knife 150mm[ 6002 ]

Santoku knife 170mm[ 6003 ]

Chef's knife 200mm[ 6005 ]

Chef's knife 230mm[ 6006 ]

Slicing knife 210mm[ 6009 ]